About hotel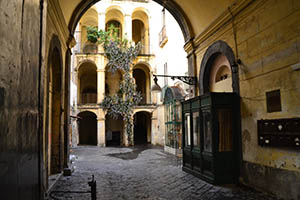 "In the middle of the Historycal Center...."
Soggiorno Paradiso, thanks to its privileged position, is a point of reference for those who want discover the traditions, art and culture that have made Naples one of the world's most important cities.
Testimonials

In the heart of Naples, near all main attractions, this B&B, located in a courtyard, allows you to immerge yourself in the city and its inhabitants. [...]

Its position, central but hidden from the confusion of the chaotic streets of the Decumano Maggiore, has quiet rooms, where guests sleep undisturbed. The staff are helpful and courteous. Breakfast is a typical Naples pastry and coffee in a local pasticceria. [...]
Guest information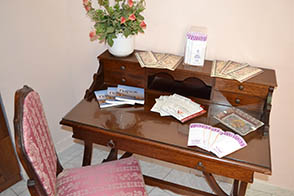 Testimonials
"two tumbs up for Paradise!"
5 minutes from the Cavour Station, with a perfect location in the San Lorenzo district where you can reach all city attractions easily. Beautiful building, with an elevator and silent rooms. Kind Staff.